Send internal notifications to your users.

Here's how the module works:
You install the module from the list.

The module is not available in online version, only after download. So you download your admin panel.

In downloaded version you see new menu Notifications and can add a certain notification with text+link and assign it to certain user(s).

They see notifications in top-right corner, like screenshot above and below.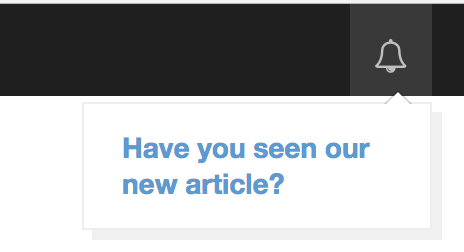 Read more